Governors' Duties
Whilst the Headteacher has responsibility for the day-to-day running of the school, the main function of the Governing Board is to act as a critical friend in order to secure a good education for the children in a safe environment. If you are interested in becoming a Governor, please contact the school. Involvement in the Governing Board provides a challenging and interesting way of being involved in your children's education. Free training is provided in all areas of Governor responsibility.
The Governing Board meets at least six times a year and has two main Sub-Committees:
Finance, Personnel and Premises
Curriculum and Standards

Below is a list of all our Governors, their areas of responsibility and terms of office. You will also find a record of attendance at meetings reported under Attendance at Meetings.
Parents appoint Parent Governors by an election process, as do the staff when appointing Staff Governors. The local authority appoint the Authority Governors and the Governing Body appoint the Co-opted Governors. The Headteacher is automatically a governor, although they can choose not to be.
The Governing Body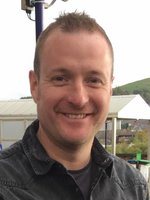 Mr. Nicholas Whitbread
Parent Governor (Chair)
Date of Appointment: September 2019, Term of Office: September 2022
I became a Parent Governor in November 2016 and I have two children at Buckton Vale. I have lived in Carrbrook all my life and very dedicated to the community. I am a leader at the local Scout Group and lead the Beavers Colony every Monday night. I currently work for Rochdale Council as a Practice Manager for the Cared for Children Team. I manage Social Workers who are the lead professional for Rochdale's children who are in public care. This job means I have a lot of experience with safeguarding vulnerable children, hence why I am allocated the role of Designated Safeguarding Governor for the School. Outside of work and my voluntary work I enjoy spending time with my family, walking, running, football (all sports really!) and watching movies. I am currently the assigned Governor for Year 6. Committees Served on: Finance, Personnel and Premises, Covid-19 Oversight Panel, Appointed Governors for Headteacher Performance Review, Appointments (Teaching and Support Staff) School Responsibility: Safeguarding Personal, Business and Financial Interests: None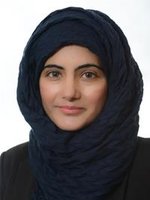 Councillor Tafheen Sharif
Authority Governor
Date of Appointment: July 2021, Term of Office: July 2025
I am a Councillor in Mossley, Tameside Council, having been elected to the position in May 2016. I come with a wealth of experience in education and have been a school governor for over 15 years, as well as a strong Chair of Governors. I have also governed at a sixth form college. I have trained as a National Leader in Governance (NLG) by the National College of Teaching and Learning.. I am passionate and dedicated to making a difference to the lives of young people and have founded a number of successful initiatives. In a relatively short period I was recognised nationally and awarded 'Young Councillor of The Year' by the Local Government Innovative Unit for showing energy, dynamism, and a fresh approach to making positive changes to communities. I have also been awarded 'Governor of the Year' for commitment to education. I hope to add value to Buckton Vale Governing Board and enable each child to achieve his/her full potential. Date of Stepping Down (if applicable): N/A Committees Served on: Curriculum & Standards, Appointed Governors for Headteacher Performance Review School Responsibility: - Personal, Business and Financial Interests: Councillor, Tameside Council.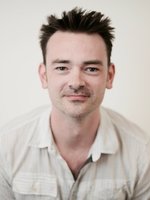 Mr. Matthew Hartley
Parent Governor (Vice-Chair)
Date of Appointment: November 2020, Term of Office: November 2023
I became a Governor in November 2017, as both my daughter and my son attend the school. I'm a founding member and Principal Solutions Architect for Evergreen Life, a health and wellbeing app development company based in Manchester. I am also a director of Moon 15 Ltd, which specialises in bespoke software applications and app development. I have over 15 years' experience in the technology space having developed and published many apps to both Google Play and the Apple App store. Being a keen technologist, I have also ventured into the 3d printing and electronics tech space developing mobile phones, GPS solutions, bespoke operating systems and numerous 3d printing projects. Having grown up in Carrbrook I have fond memories from attending Buckton Vale myself and would like to help with the development of the school for all. Given the diverse skill set I have developed during my career I have tried to bring my technology and project management experience to Buckton Vale and its pupils. I've also gained a lot of business and finance experience from working as a Governor which will be invaluable to me going forwards. Date of Stepping Down (if applicable): N/A Committees Served on: Finance, Personnel and Premises, Covid-19 Oversight Panel, Complaints (Parental), Appointed Governors for Headteacher Performance Review, Appointments (Teaching and Support Staff) School Responsibility: Health & Safety Personal, Business and Financial Interests: Moon 15 Ltd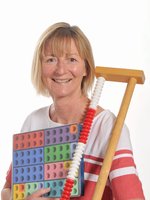 Mrs. Sarah Blake
Staff Governor
Date of Appointment: February 2021, Term of Office: February 2025
Date of Stepping Down (if applicable): N/A Committees Served on: Curriculum and Standards, Covid-19 Oversight Panel School Responsibility: Educational Visits Personal, Business and Financial Interests: None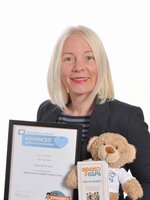 Mrs. Deborah Brown
Headteacher
Date of Appointment: May 2017, Term of Office: N/A
My name is Deborah Brown, and I am currently the head teacher at Buckton Vale Primary School. It truly is a wonderful school with children who are engaged and enthusiastic with a thirst for learning. They are well cared for by a staffing team who work hard to meet the needs of all children. We are passionate about positive psychology approaches to education following the PERMA model, widely used in Australia. Our curriculum is varied and exciting offering many enrichment opportunities. Buckton Vale has beautiful scenic views of the Moorlands and a vast outdoor area. We are very lucky and love to utilise this space as much as possible, we are particularly proud of our Forest School offer. I have been involved with the Governing board since I started at the school as Deputy Head teacher in September 2012. It has been a pleasure to watch the Governing board grow and involve into a strong team of leaders; all of whom provide the school with suitable support and challenge. We are proud of the journey we have taken the school on so far and excited about the possibilities for the future. The Governing Board and I are dedicated to ensuring all children and staff members reach their full potential. Working together, we have a very positive outlook for the future. Date of Stepping Down (if applicable): N/A Committees Served on: (Headteacher) School Responsibility: (Headteacher) Personal, Business and Financial Interests: None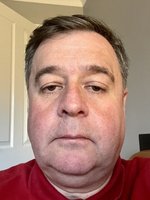 Mr. John Cesarz
Co-opted Governor
Date of Appointment: November 2018, Term of Office: November 2022
My name is John Cesarz, I have been a school governor since 2018. I have lived in Carrbrook for over 15 years and my daughter is a former pupil of Buckton Vale. My daughter thoroughly enjoyed her time at the school and this is one of the reasons why I decided to help out by becoming a governor of the school. I feel that it is important that children have a really positive experience in primary school and this is something that Buckton Vale has been providing for many years and I feel privileged to be able to help the school maintain this. I currently work as a police officer for Greater Manchester Police. I have been a police officer for almost 20 years and I currently hold the post of Neighbourhood Inspector for Heywood and Middleton over on the Rochdale division. I feel the experiences I have gained as a Police officer brings a different dimension to the Governors board. Out of work i am a classic car enthusiast and spend a lot of my tinkering with my classic MG. Date of Stepping Down (if applicable): N/A Committees Served on: Finance, Personnel and Premises School Responsibility: Attendance, Educational Visits Personal, Business and Financial Interests: None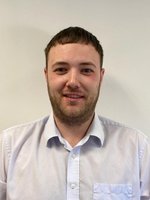 Mr. Arron Leech
Co-opted Governor
Date of Appointment: November 2018, Term of Office: November 2022
I became a Co-opted Governor in November 2018 and I have relatives that attend Buckton Vale. I have lived within the local area for most of my life and I have been involved in Childcare and Education since 2006, for most of which was within the local community. During this time I have had a very good relationship with the School, its staffing team and its' families. I currently work within the Head Office Finance Department of a large childcare chain. I have a wealth of experience within Childcare and Education, from the welfare, safeguarding and care of children from an early age and the delivery of the curriculums and teaching to business management, legalities and finance. I am passionate about the provision of high quality education and I believe my diverse skills will enable me to be a valuable member of the Governing Board. On a more personal note, outside of school and work, I enjoy spending time with my family and travelling abroad in search of warmer weather. I also have keen interests in technology, reading, architecture and movies. Date of Stepping Down (if applicable): N/A Committees Served on: Curriculum & Standards, Finance, Personnel and Premises, Covid-19 Oversight Panel School Responsibility: Pupil Premium, Covid Catch-up Premium Personal, Business and Financial Interests: Party Palace Enterprises Limited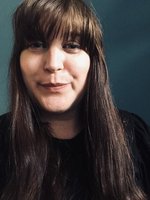 Ms. Jenny Ross
Parent Governor
Date of Appointment: October 2019, Term of Office: October 2022
I became a Parent Governor at Buckton Vale in October 2019 when my son was in Year 3/4. I've lived in the local area for 16 years and think it is one of the most beautiful places in the country. I currently work as a writer, and have spent the last few decades working in TV, film, digital and print media. In my younger years I was also a TV presenter and a stand-up comedian, having won the BBC Comedy Award at the age of 23. I'm very passionate about the environment and women and children's rights and in my spare time I campaign on these issues, which has really helped with my governance skills as I'm used to scrutinising policies and have a good understanding of our statutory duties as I come from a family of teachers. I am currently the SEND Governor at Buckton Vale and am very proud to work alongside a team committed to ensuring equality of opportunity to all our pupils and giving them the very best support to achieve their full potential. In my spare time I like drawing, making music and going for scenic walks in the hills with my family. I also work as a DJ - having amassed a huge record collection over the years, it's only fair to share it. I'm currently the assigned Governor for Year 6. Date of Stepping Down (if applicable): N/A Committees Served on: Curriculum and Standards, Covid-19 Oversight Panel, Appointed Governors for Headteacher Performance Review School Responsibility: Inclusion (SEN, LAC, Young Carers) Personal, Business and Financial Interests: None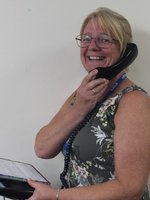 Mrs. Jackie Brook
Co-opted Governor
Date of Appointment: November 2019, Term of Office: November 2023
My name is Jackie Brook and I became a Co-opted Governor in November 2019. I have lived in Hyde all my life and have been actively involved in the community for almost 20 years. I am involved with Dukinfield Tigers Junior Football Club, where I was Secretary for 15 years and now assistant Treasurer. I also trained the young children at the club when we ran a Parents & Tots Cubs session for 3-5 year olds. I have previously worked at a primary school in Hyde for many years before joining Buckton Vale back in July 2019. I am a qualified Higher Level Teaching Assistant, (HLTA) but had a change in career and became more involved with administration side of things in school. I gained experience in a high school office doing the administration for the pastoral team before securing a job at Buckton Vale. Both these rolls meant I was involved with safeguarding of children and young people so I have considerable training in this area, which is extremely useful when working in the office taking calls from so many different agencies. I have been part of a P T A at my previous primary school and worked closely with the parents and community. My hobbies now outside school are: fishing, walking & sewing. Date of Stepping Down (if applicable): N/A Committees Served on: - School Responsibility: - Personal, Business and Financial Interests: None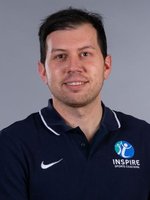 Mr. Wayne Williams
Co-opted Governor
Date of Appointment: September 2020, Term of Office: September 2024
I became a school governor in September 2020 as I live locally and I'm passionate about supporting local children and would love to help with the progression of the school. I have a military background where I spent 8 years working within the Royal Navy. I spent my time on HMS illustrious and HMS Dauntless travelling overseas on various different deployments. When I left the Royal Navy I embarked on my career as a Sports Coach and Personal Trainer. I then founded Inspire Sports Coaching which is an organisation that prioritises the health and wellbeing of children and families through sport, counselling and nutritional education. The team comprises of a number of Sports Coaches, Dietitian and Counsellor, offering support in a holistic and accessible way. In 2020 Inspire Sports Coaching were lucky enough to win a small business award picked and presented by Theo Paphitis from Dragons Den. In my spare time I'm a keen sports enthusiast. I like to cycle, run and play team sports such as rugby and football and I've raised around £5,000 in 12 months for charity doing various sporting events. I also take part in organised sports events such as marathons, tough mudder and golfing competitions. Date of Stepping Down (if applicable): N/A Committees Served on: Curriculum and Standards School Responsibility: - Personal, Business and Financial Interests: Inspire Sports Coaching Ltd
Attendance
Governing Board Meeting: 2019 - 2020

FGB
Training
C & S
FGB & Fin
Extra
FGB

Dec '19

Jan '20

Feb '20

May '20

May '20

June '20
Simon Barry
✓
✓
✓
✓
DNA
Sarah Blake

✓

✓

C

✓

✓
Jackie Brook
✓
✓
✓
✓
✓
Deborah Brown
✓
✓
✓
✓
✓
✓
John Cesarz
C
Not Pres & Noted
C
DNA
Zoe Etchells

✓

Resigned

-

-

-

-
Matthew Hartley

✓

✓

✓

✓

✓
Arron Leech

✓

✓

✓

✓

✓

✓
Jenny Ross
✓
✓
✓
✓
✓
✓
Tafheen Sharif

✓

✓

✓

✓

✓

✓
Nicholas Whitbread

✓

✓

✓

✓
Governing Board Meeting: 2019 - 2020

Extraord
Cop
FGB
Cop
Cop
Pay

July '20

July '20

Sept '20

Sept '20

Oct '20

Oct '20
Simon Barry
C
✓
C
✓
C
Sarah Blake

✓

✓

✓

✓

✓

Jackie Brook
✓
✓
✓
✓
✓
Deborah Brown
✓
✓
✓
✓
✓
✓
John Cesarz
✓
C
✓
✓
Matthew Hartley

✓

✓

C

✓

✓

C
Arron Leech

✓

✓

✓

C

✓
Jenny Ross
✓
✓
✓
✓
✓
Tafheen Sharif

✓

✓

✓

✓

✓

Nicholas Whitbread

✓

✓

✓

✓

✓

✓
Wayne Williams

-

-

-

✓
Governing Board Meeting: 2019 - 2020

C & S
Cop
Fin & Pay

Nov '20

Nov '20

Nov '20

Simon Barry
Absent
Sarah Blake

✓

✓

Jackie Brook
✓
Deborah Brown
✓
✓
John Cesarz
✓
C
Matthew Hartley

✓

✓

Arron Leech

✓

✓

Jenny Ross
✓
✓
Tafheen Sharif

✓

✓

Nicholas Whitbread

✓

APOLS

✓

Wayne Williams

Absent
KEY: ✓ = Attended C = Absence consented DNA - Did not attend APOLS = Apologies sent